Our Mission
To provide quality service and create a trusted relationship with you.
At Backbone Accounting, you are more than just a number. We offer quality accounting services so you know your accounting and taxes are looked after. Our expertise, combined with our passion for connected accounting technology will enable you to understand more about your business, giving you the time to focus on what you do best.
Why Backbone Accounting
Quality Service
Your business will be managed only by a Chartered Accountant and xero certified, nothing less.
No Outsourcing
Unlike some accounting firms that outsource services to Asia, we keep everything in-house so we have total control.
100% Xero
We only use xero, nothing else!
Support
All service plans (except for bronze) include ad-hoc support. We find clients that have regular contact with us are more likely to succeed than those that don't.
Monthly Fees
No surprise bills. Our fees are agreed with you upfront, simple!
More than just Tax
Paying taxes and dealing with Inland Revenue are a given fact. Our advisory services can help your business at any stage.
Our Team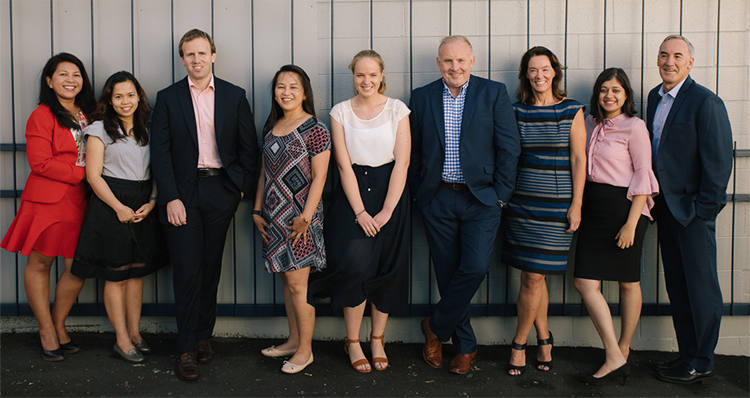 M.Com. (Hons), Chartered Accountant,
Richard has more than 25 years of accountancy and tax experience dealing with a wide range of businesses as well as individuals both locally and internationally.
Earlier in his career Richard worked in a Big Four Accounting firm, as well as another reputable New Zealand Chartered Accounting firm.
He furthered his accounting experience with time as a corporate accountant for a large multinational publicly listed corporation, where he was nominated for New Zealand young accountant of the year.
Richard is an internationally recognised sports personality having competed at the 1988 Olympic Games, the 1986 and 1990 Commonwealth Games. He still swims regularly and was the World Masters Champion in 2008, 2009, 2015 and 2017.  
Brenda Middleton
BSCom, Chartered Accountant
Certificate of Public Practice
Thirteen years of service with Lockhart O'Shea Limited has stood Brenda in good stead in understanding the wide and varied range of the practice clients.
Brenda is a fully qualified Chartered Accountant in New Zealand and holds a certificate of Public Practice.
Brenda is a firm believer in genuinely understanding clients' affairs and businesses.  Only then can we deliver best practice advice and services.
Brenda's key responsibilities are focusing on smooth running of the practice and making sure all deadlines are met, mentoring junior and intermediate staff, and dealing with clients on a daily basis or as required.
Brenda is also a keen runner and loves reading fiction and movies. 
Brendan Natta
B.Com, GradDipCom, Chartered Accountant
Brendan is a chartered accountant and has been in practice for 8 years since finishing university. Brendan is technically competent in accounting, taxation and xero accounting solutions. He always puts his clients first and believes in providing a service 'above and beyond'. Clients normally refer to Brendan as their 'Xero super star' because he can quickly find a workable solution. Brendan is focused on delivering integrated accounting solutions to make managing your business finances a lot easier. 
Brendan is currently studying for his Certificate of Public Practice. 
In his spare time, his young family keeps him busy. He painfully loves his Vodafone Warriors and enjoys personal fitness. You can normally find Brendan running loops around Auckland Domain during his lunch.
Ken O'Shea
ACCA, BSc (Hons) Applied Accounting, TEP, Chartered Accountant
Ken is a NZ and UK accountant with over 20 years of management experience within the accounting and taxation fields.
He has held senior roles in many different jurisdictions, these roles have included head of accounting of one of NZ largest Trustee Companies, Deputy CEO of a licenses Trust Company in Bermuda, Chief Financial Officer for a Middle East based private bank and Executive Director of Operations and Client Development for a Middle East based trust company.
Ken's clients attest that he has what he describes as a 'roll-my-sleeves-up-and-get-it-done' attitude. He is accessible, approachable and works hard to put himself in his client's shoes. He takes the time to get to know his clients and their businesses, listening to their needs and offering appropriate, timely and strategic advice. He brings together the wide range of services the firm provides to help clients with compliance, problem-solving and future planning.
As well as holding two accountancy designations he is also the holder of the Trust and Estate Practitioners (T.E.P) designation from the Society of Trust and Estate Practitioners and the Executor and Trustees Institute of Australia.
In his spare time, Ken enjoys spending time with young daughter, is an avid Rugby fan and occasional (terrible) runner.